Nebo can boast about being the most reliable tool when it comes to recognizing your handwriting. But there is always room for improvement. Here is what we suggest to fix recognition errors.
First, make sure you choose the proper language when creating your notebook: This is crucial to ensure an excellent recognition. Besides, once a recognition language is set for a notebook, it cannot be changed later on.
If you have defined the correct language and a word is still incorrectly recognized, just tap it in the conversion preview to bring up a list of suggestions. Tap a suggestion to substitute the original word.
If your text has already been converted, double tap with your finger once to be able to edit: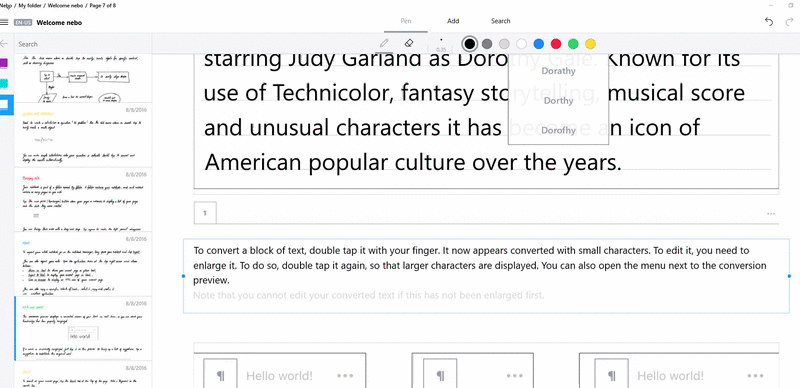 Note: It is not possible to add custom words to Nebo.